Home warranties may seem like a good investment, but most homeowners would disagree. Many of you have probably heard horror stories about it and decided to avoid it. But are they really that bad? Are home warranties scams?
Most home warranties are better to be avoided and can be considered scams. However, some companies are legit and will cover all the services described in their service agreement. An important point to make is that, like insurance companies, home warranty companies are set up to profit. For these companies to make money, the average homeowner must lose money; otherwise, these companies would go out of business.
If you are thinking about getting a home warranty, there are some things you should know and be aware of.
What Exactly Is a Home Warranty?
A home warranty is a written agreement or contract entered between a homeowner and a company. You can think of it as an insurance policy for your home's major components, including appliances.
The difference between a home warranty and home insurance is that insurance usually covers damage to your house's structural components, such as walls and roof, typically caused by natural disasters. Examples are flood or fire insurance.
A home warranty is usually cheaper, and it is paid monthly/annually. The contract you sign is generally valid for one year, but that can vary.
We all know how expensive HVAC systems are or how much good water heaters cost. Having a home warranty (at least a good and reliable one) could save you from a repair or even the replacement cost of those appliances if they break down.
Some companies let you hire a professional you want and reimburse you for a portion of the cost. But most companies will send their own "professionals."
How to Recognize a Lousy Home Warranty?
Unfortunately, some companies have poorly written terms and conditions. When something happens, and you try to make a claim, they will deny it.
When their obligations are not clearly defined, they can try to maneuver around to save money legally. Some things should instantly be a red flag, and those are the following:
Misleading or aggressive marketing tactics- persistent phone calls, even if you told them you are not interested, are one of the signs of a bad home warranty company. If they are trying to sell you "the best policy which will soon expire and you are lucky to get it today," avoid them and never look back.
Denying claims for no apparent reason – scam companies will always make up a reason to deny a claim.
Lousy professionals – some companies will provide their own "professionals" who are going to be cheap and inexperienced. You probably won't be too thrilled with their work.
Appointment delays and miserable customer service – scam companies will never provide definite answers, you will have communication difficulties, and the repairs will constantly be delayed.
Hidden costs – additional out of nowhere costs are always a red flag.
You may think that you can't notice some of these signs in time, but that is why you need to read online reviews. And I would focus on the bad reviews. Why? Because unfortunately, there are many companies out there with fake positive reviews.
As you do this research… brace yourself! You are going to come across a lot of bad reviews. Yes, home warranties fall under the realm of scammy companies.
How to Choose a Home Warranty?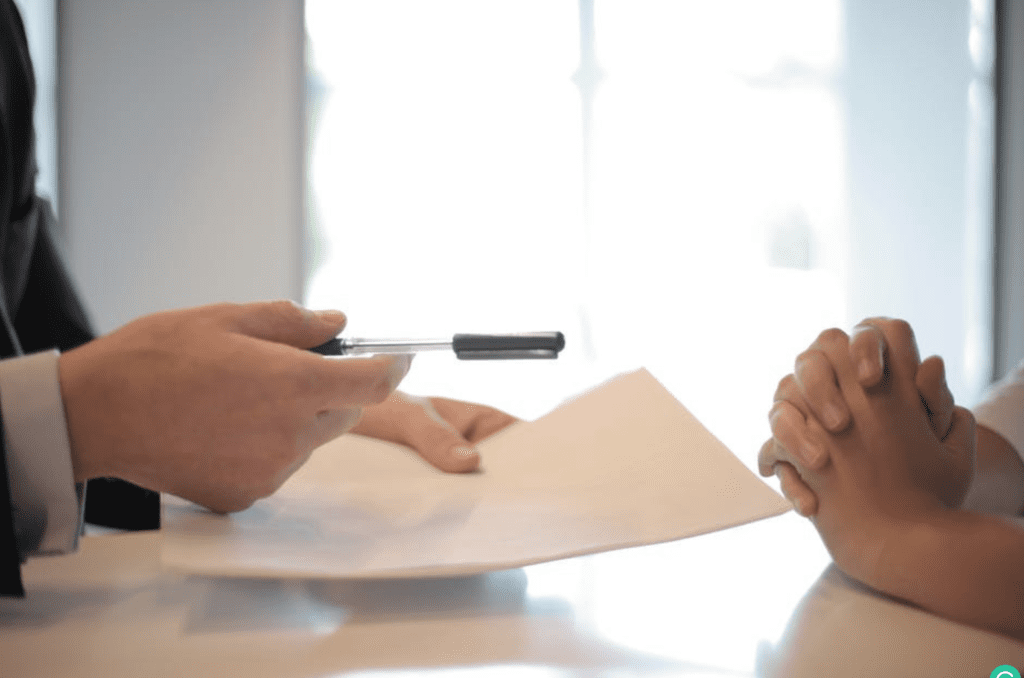 The first thing you should do is browse the web and research companies you are interested in. You should avoid companies with prices "too good to be true" and those that are too new to assess performance.
Good companies have the following qualities:
Transparency
The contract is comprehensive but transparent, there is nothing hidden in the fine print (you should always read it thoroughly), and they will provide straight answers to your questions. If you ask about individual costs, they will give you the numbers instead of saying long sentences with no information.
Variety of Plans
A reputable company is flexible. They will make a few offers and let you choose the coverage that works for you.
Straight Forward Claiming Process
A reputable company knows that it can only become successful in the long run by taking care of its customers. A trustworthy company has a clear and simple process and will help you as much as necessary.
Advantages of Having a Home Warranty
Having a home warranty may have some benefits for some people. As I said before, if everyone saves money with a home warranty, the company will lose money.
These are some of the benefits of having a home warranty:
Avoid Paying for Expensive Repairs
Fixing or replacing complicated systems such as HVAC can be very expensive. A reputable home warranty company will cover the expense, and you will save you money. This is critical for those who don't have extra savings for these repairs.
Increase Your Chances to Sell a House
Future buyers will be happy to know that they have a home warranty. Unfortunately, this is because most people don't have a clue what home warranties are.
They hear the word "warranty," and the house they are about to buy is fully covered. Nevertheless, little things like this one can make someone decide to make an offer for your house.
Save Time and Effort When Repairs Are Necessary
Appliances usually break down in the worst possible moment. A reputable company will make it easy for you if you do not have time to search for professionals to repair something. They will provide whatever is necessary, and you will be able to spend your time hassle-free.
Disadvantages of Having a Home Warranty
Unfortunately, there are some disadvantages too. Notice that these are disadvantages when you deal with a reputable company. If you are dealing with a shady company, the list wouldn't fit in this article.
Expense Limits
There are limits on repair costs. Costly repairs are usually not completely covered. There is a chance you will have to pay for the difference. Make sure that you know this before you sign the contract.
Denied Claims Due to Improper Installation or Maintenance
Unfortunately, if your appliances were improperly installed or poorly maintained, your claim could be denied. What is improperly installed or poorly maintained is often up to interpretation.
Inability to Choose New Appliances
If there is something that has to be replaced, there is a chance you won't be able to choose the model you want, and you will get the one they decided to install. This disadvantage is related to the expense limits because you can't request high-end appliances with the typical home warranty. In fact, you should expect a very basic replacement.
The Truth about Home Warranty Companies – Contractor's Perspective
Below is a very revealing video about home warranty companies from an HVAC and plumbing contractor's perspective. I already had a negative opinion about home warranty companies –this video reinforced it even more.
These are some of the main takeaways from the video:
Most contractor's experiences with home warranty companies are bad
Warranty companies become an unnecessary and painful middle man between contractors and homeowners
Like any other insurance or warranty company, their goal is to keep costs down and make as much money as they can
Warranty companies operate as if they own the homeowner's appliances –their goal is not the long-term life of the devices but how much they can cut their costs down
The majority of reputable contractors have issues with home warranty companies and would rather not work with them
This is why you often get technicians with unmarked vans and without uniform
What to Do if You Get Scammed by a Home Warranty Company?
It is better to do whatever you can to find a good home warranty, but if you become a victim of fraud, there are some things you could do:
Report it to local consumer protection agencies. The FTC has this page to report fraud
Contact your state department of insurance and report the incident
Report it to Better Business Bureau
You may also want to report it to the Attorney General's office.
Related Posts: