Depending on where you buy a house, there are always certain natural disaster risks, such as hurricanes, earthquakes, and floods. If you live in Florida, you know that you are subject to hurricanes. If you live in California, you need to be ready to rock and roll with earthquakes.
Floods, unfortunately, can occur in many different places in the US. FEMA has a flood map service center to help you determine if the house you purchased or plan to purchase is in a flood zone. But is it a bad idea to buy a house in a flood zone?
If you are well informed about the risks, insurance requirements, and are ready to make certain adjustments to minimize flood damage, buying a house in a flood zone is not necessarily a bad idea.
When my wife and I searched for a house in Lewes, Delaware, we went over the pros and cons of buying a house in a flood zone. This article shows what we learned about this topic that helped us make an informed decision. I hope it is also helpful to you.
What Exactly is a Flood Zone?
Flood zones are geographic areas that the Federal Emergency Management Agency (FEMA) has classified as having a certain flood risk level. Below is a table showing FEMA overall classification:
| | | | |
| --- | --- | --- | --- |
| Type of Zone | Zone Label | Chance of Flood | Mortgage Flood Insurance Required |
| High Risk | A or V | 26% chance in 30 years | Yes-Very likely |
| Moderate to Low | B, C or X | The risk of flood is reduced but not completely removed. | No-But recommended |
| Undetermined Flood Zones | D | Flood hazard hasn't been determined, but a flood risk still exists. | No |
Table based on FEMA, Flooding – Are you at Risk? Fact Sheet
An important note for this table is that according to FEMA, moderate to low-risk areas file more than 20-percent of all National Flood Insurance Program (NFIP) claims and receive one-third of Federal Disaster Assistance for flooding.
So, the fact that your bank does not require flood insurance to get a mortgage doesn't mean that you are not at risk. Saving insurance expenses may or may not pay off. More on that below.
Flooding prone areas are usually beachfront and areas around rivers or lakes. These are also quite attractive locations, and despite the risk, many people like to buy properties in those areas.
What About Mortgage Insurance Requirements?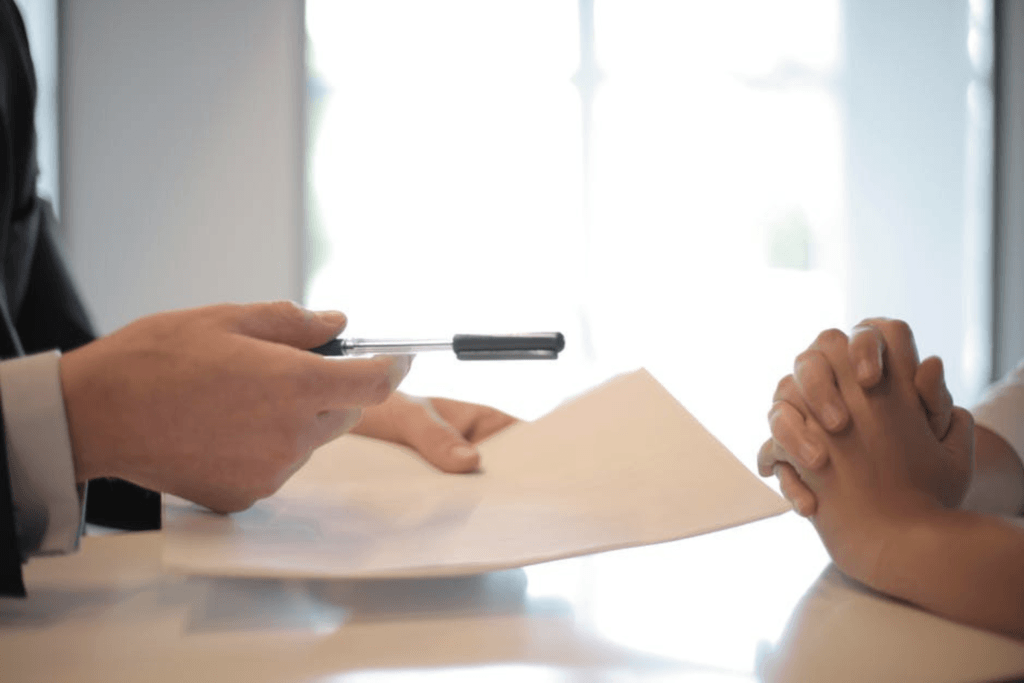 If you decide to buy a house in a high-risk area, a zone labeled A or V (see table above), you will be required to purchase flood insurance.
You may be wondering, why is the bank requiring me to buy flood insurance? Is it to cover the risk of default on the loan?
I know this topic very well since I was a bank compliance officer and auditor in my previous life.
Yes, the risk of default on the loan is one reason for some banks. But the main reason is that it is a Federal Law. The bank is required to force-placed insurance on your behalf even if you don't want to pay for it.
But remember, this is only if your house is in zone A or V. The bank will provide you with a Flood Determination Form showing whether you are in a high-risk area.
Flood insurance can be expensive. In 2016, the average flood policy cost about $700 a year but can be higher or lower depending on the specific risk of your home's location.
If your house is in a high-risk area and you have a mortgage, you have no choice. You'll have to pay or you will not get a mortgage loan with a federally regulated or insured bank.
What if You Don't Have a Mortgage
If you don't have a mortgage, you are not obligated to purchase a flood insurance policy, but you will take a potentially serious risk. To know if your house is in a flood hazard area, you can go to the FEMA Flood Map Service Center and search for your address. For example, I searched for a random address in Lewes, Delaware, and below is the map with the information I received.
It tells me that this zone, which is the same as the zone of our house, is in an area of minimal flood hazard, zone X. Because of that, we decided not to get flood insurance for our house, but there is a risk of flooding, however small and we are taking that risk.
Advantages of Buying a House in a High Risk Flood Zone
Why Would People Buy a House in a High Risk Flood Zone?
Some homeowners don't even want to think about houses in high-risk flood zones. For others, the advantages outweigh the disadvantages.
Location, Location, Location
Maybe you want to move closer to a specific part of the town, and a house in a flood hazard area is a perfect match. Or you are one of those people who enjoy sitting in front of their home and observing the wonderful nature. Houses in flood zones are near the ocean or rivers, and those places can be breathtakingly beautiful.
These locations are great for those who like to spend time outdoors, run, swim, go fishing, or anything that includes large open spaces.
Price
When it comes to price, you could actually get an excellent deal. Many people are afraid to buy a house in a flood hazard zone, so desperate sellers who need to sell fast will often lower the price. Unfortunately, the same may happen to you if you want to resell the house later, but you can avoid that problem by listing the property in time and waiting for a fair offer.
Disadvantages of Buying a House in a High Risk Flood Zone
Buying a house in a flood hazard zone brings some risks and disadvantages too.
Previous Damage
Some sellers are not very honest, and they will not tell you that the house has already been flooded. Ensure you hire a professional for a detailed home inspection to determine if there is any damage. They may not even tell you that the house is in a flood zone, so make sure you check the information and get up-to-date flood zone maps.
Flood Insurance May Not Fully Cover the Damage
If you suffer a flood and it's severe, your home may need to be completely rebuilt, but your insurance may not cover the full expense.
According to FEMA, you can secure coverage up to $250,000 for the building and $100,000 for the building contents for residential properties. If your house is worth more than that, you will need to cover the difference out of your pocket.
Like most insurance plans, the higher deductible, the lower the premium. Under the National Flood Insurance Program (NIFP), the deductible available ranges from a minimum of $1,000 to a maximum of $10,000.
What Can I Do to Minimize Potential Damage if My House Gets Flooded?
Some will decide that buying a house in the flood zone is worth the risk and hope for the best. Others will do even more to protect their home from severe damage. Here is what you can do to minimize damage:
Keep Expensive Appliances Elevated
We all know how expensive appliances can be. And the majority of floods are not so severe as to destroy the whole home, but the damage can still be costly. To protect your furnace, water heater, electrical panels, washer, dryer, or whatever you have, keep them elevated from the floor. If you can, don't keep those in the basement. Actually, don't keep anything you want to be secured in the basement.
Take Care of Your Gutters
You should ideally clean your gutters twice a year so they are unobstructed at all times. Install a check valve to prevent floodwater from going back into your drains.
Protect the Basement
Use water-resistant drywall. If a flood happens, the damage won't be costly. If you have a finished basement, don't have expensive furniture inside, just in case.
Related Posts: