Whether you moved or went on a more extended vacation, mail forwarding service is probably essential. Unfortunately, it's possible that even if you provided your new address, your mail does not get forwarded. There are a few reasons for that.
Except for lousy customer service, the reason may be that you accidentally gave the wrong address. Another possibility is that the carrier did not sort the mail correctly. And lastly, you should update companies that are sending you mail because post office forwarding service should be seen as a temporary solution.
I have moved six times since I came to the USA 30 years ago. Every time I move, I have to deal with mail forwarding, and I always feel that it is never done right. Sometimes I never received a letter that I should have received. Other times letters were still going to the old address after weeks of submitting the forwarding request.
But I'll be honest, moving is always hectic, and I don't know if I did something wrong or the post office did something wrong.
So, one more time, we are moving again. This time, I'd better understand this topic to make sure it is done correctly or troubleshoot it if there is something wrong.
How Does Mail Forwarding Work?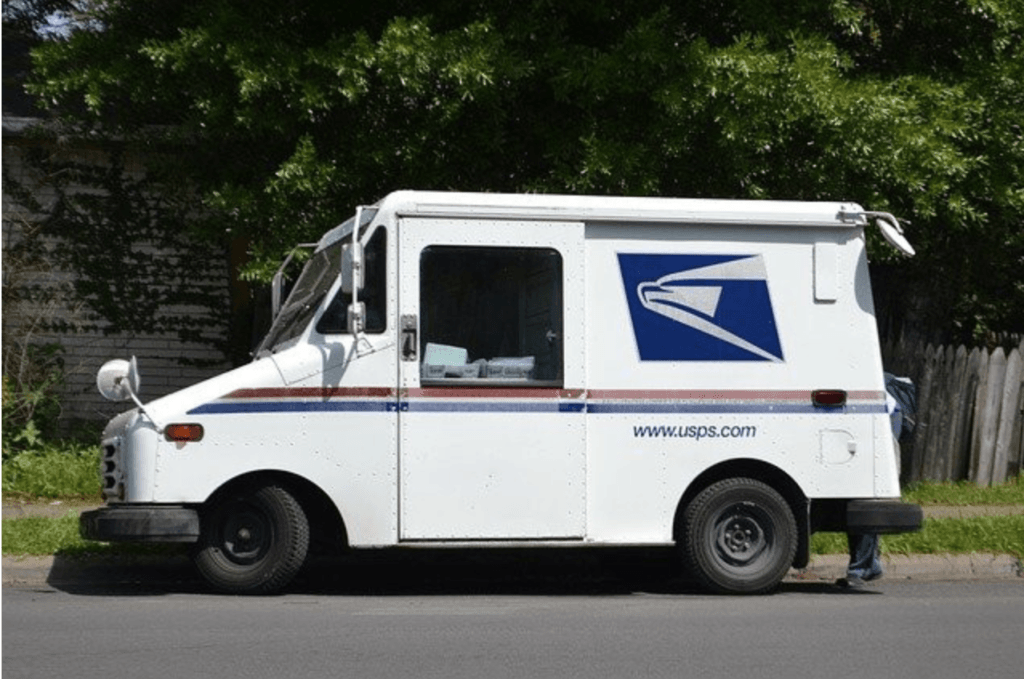 Knowing the details about this service will help you find the cause of a potential problem. Many people think that requesting this service will somehow magically let everyone know their new address, from friends and family sending postcards, to banks and business partners. Unfortunately, it does not work like that.
According to the United States Postal Service (USPS), anyone moving to a new address must submit a request, either personally or online, and provide a new address. It is possible to choose from three options, individual, family, and business.
Important: Beware of change of address scams that ask you to pay $40-$50 for an address change. Don't Overpay: Right now you can complete a change of address through USPS for just $1.05.
After you submit the details, it takes 7-10 working days for your mail to get forwarded. That means you should request this service for about 2 weeks before your move date. They clearly stated that although you can select the desired date, if it is sooner than 10 business days, it may not happen.
If the request was successfully submitted, you should receive a validation letter to your old address and notification letter to your new address (or to your email address if the request was submitted online). You will also receive a confirmation code to validate the new address, and it can later be used for other updates.
Below is the official change of address confirmation letter we received in our new home in Lewes.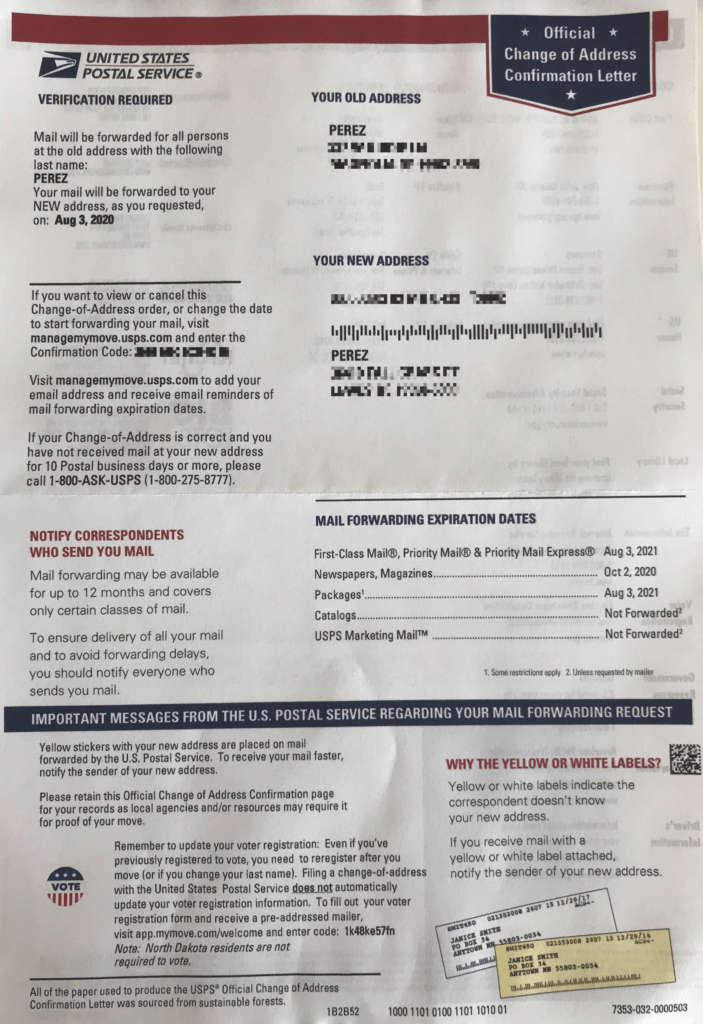 It is important to know that this service has an expiration date. First-class and priority mail service lasts 12 months, while subscriptions to newspapers and similar expire after just 2 months. That means that within this time frame, you should update all the mail senders and give them your new home address.
Causes for Not Receiving Forwarded Mail and Solutions
Now that we know how the service works, we are ready to identify problems and come out with solutions.
Wrong Address
Start with the most basic problem, maybe you accidentally misspelled the new address. If you successfully submitted the forwarding request, use your confirmation code to access relevant information and check all the information you provided.
Lousy Customer Service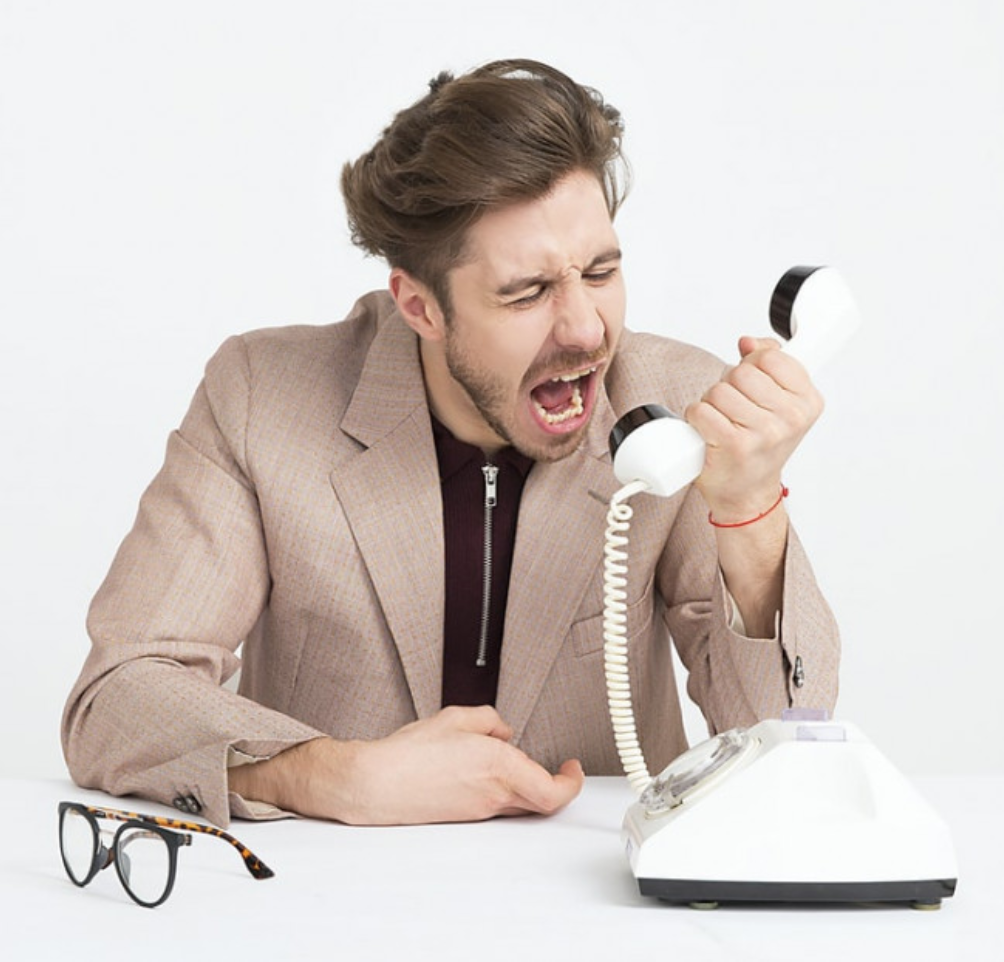 Unfortunately, there are many people out there complaining about mail forwarding service. It is not unusual for USPS employees to lose your request or forward just a part of your mail. If that is the case, some mail arrives, go to the nearest post office, and ask for assistance. You may not solve this problem in any other way. Calling customer service may be helpful, but it is better to explain it in person.
Carrier Problems
Some mail is sorted automatically, but some is sorted manually. It depends on location and mail status (priority or not). There is a higher chance for mail to get lost or incorrectly sorted if the process is manual.
We moved from Pasadena, California to Delaware in August 2019. I submitted a change of address order online on August 9, 2019. Today I received this letter below that was sent to the old address, and the current owner had to write "Wrong Address" on the envelope.
I believe this is an example of a letter that was sorted manually and incorrectly sent to the old address.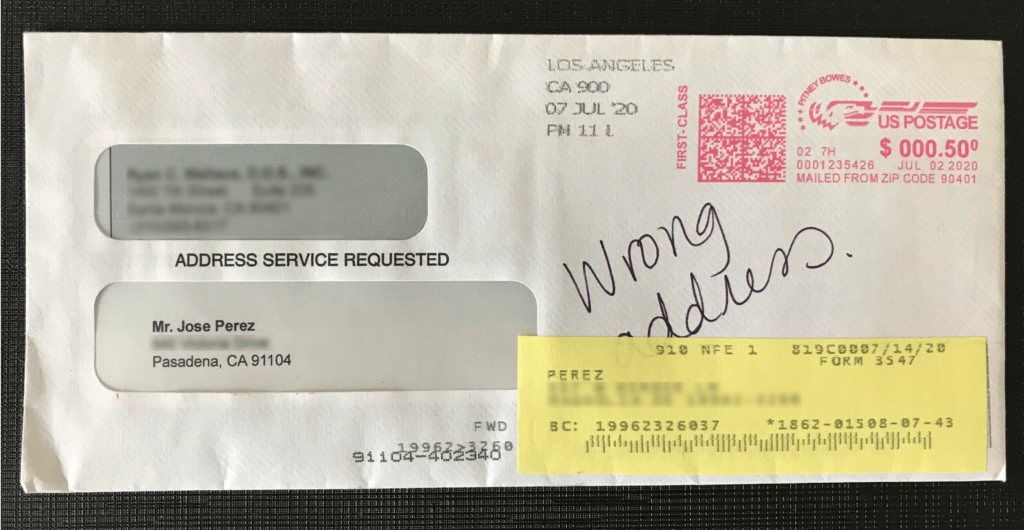 Forwarding Service Expiration Date
As already mentioned, the forwarding service does not last forever. If you have noticed that your magazines are not arriving, it may be that you requested the service more than 2 months ago. In that case, you should contact the sender and change your address.
Time goes fast, if you are not getting some letters, it may be already one year since you requested your mail forwarding. For example, it has already been 11 months since we moved and the USPS notified me by email that our mail forwarding will end on August 15, 2020.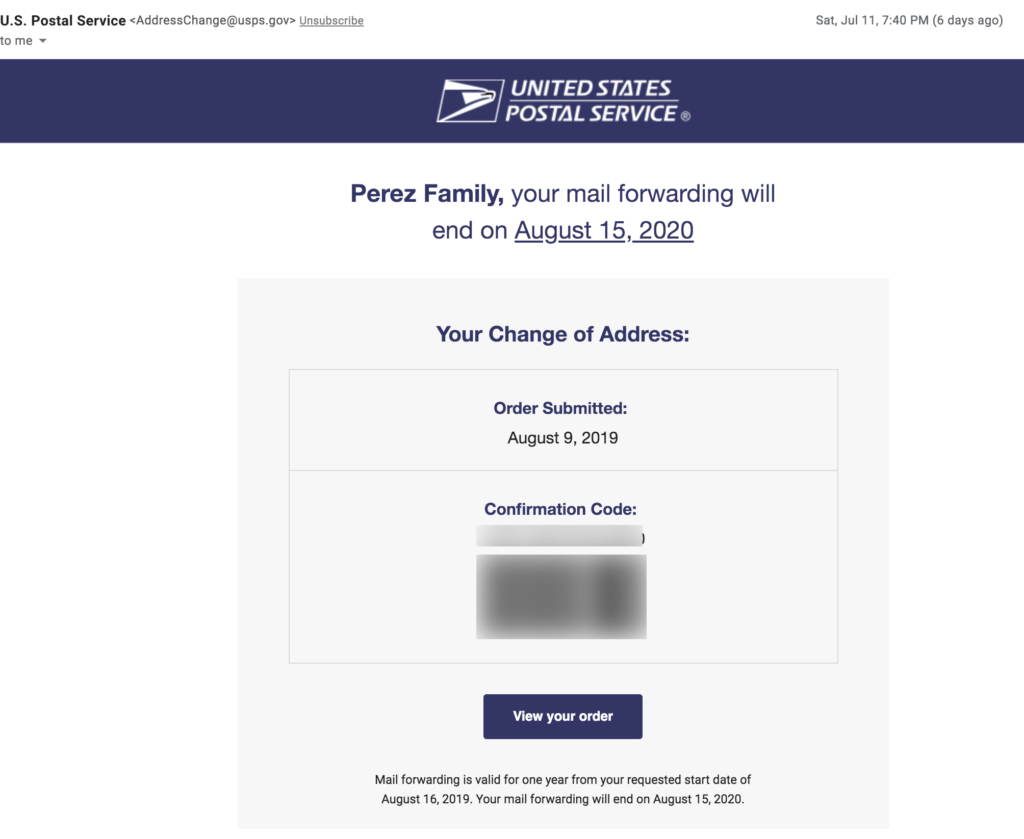 Your Request Was Not Submitted
This may happen if you tried to do it online. If you haven't received a confirmation code, it means that something went wrong. Sometimes people fulfill the form and never get any confirmation. You may want to try and do it again, or stop by the post office as soon as you can. It will still take 7-10 business days for your mail to be forwarded. So try to do this as quickly as possible before your move.
Your New Address is Far Away
If you moved across the country and haven't got any mail after 10 business days, try giving it more time. Sometimes senders are located in your previous hometown, and it may take a while for mail to travel greater distances. If the problem still occurs after several days, you should contact customer service.
Do-Not-Forward Requests by Senders
Sometimes, senders label specific mail "do-not-forward". If that is the case with the letter you expected to arrive, it has been returned to the sender. Contact the sender and update your new address.
Not All Mail is Forwarded
If you are expecting something in the mail that you are not getting, make sure it falls under the following categories. Otherwise, you should contact the sender and provide your new address.
The USPS notes that only the following mail is forwarded:
First-Class™ mail and periodicals (newsletters and magazines) are forwarded for free.
Premium shipping services (Priority Mail®, Priority Mail Express®, First-Class Package®) are forwarded for free.
Media Mail® and USPS Retail Ground® are forwarded, but you must pay the cost for shipping from your local Post Office to your temporary address.
Wrong Name in Your Mailbox
If the whole family moved, make sure you got all the names right. If you moved into a building with numerous tenants, make sure your name is there too. The mailbox may have names from the previous tenant.
Impossible to Deliver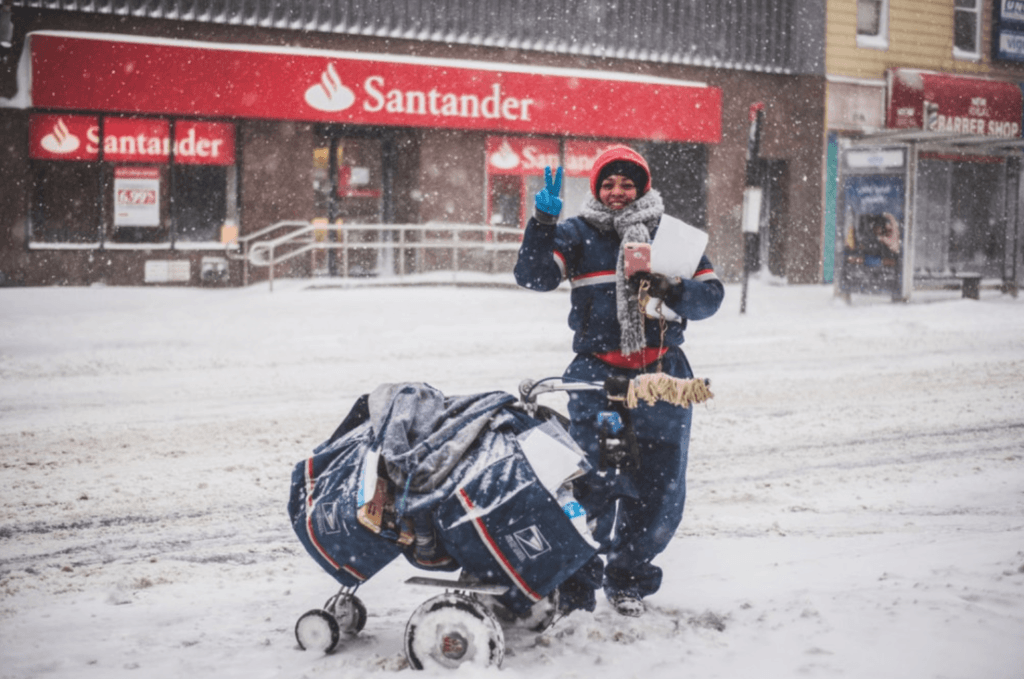 This is quite rare but worth mentioning. If your new home is under construction or located in a remote area where weather conditions are rough, it may be hard to reach.
If you suspect this may be the reason, call customer service and ask what can be done to fix this issue.
Closing Thoughts
These are the usual reasons why your mail is not getting forwarded. It is essential to mention that if you notice any irregularities, you should try to solve the problem as soon as you can. Don't wait for the mail to get returned to the sender, or get lost somewhere.
If you moved within a short distance, you may want to ask the new tenants at your previous address to call you if they get your mail that was not forwarded. If that address is vacant, stop by once in a while to check the mailbox. Do not rely on the post office for too long and provide the new address to senders as soon as possible.
Video Summary
I have created a quick video to highlight some of the causes of getting the mail you forwarded. If you like this video, consider subscribing to the House Notebook Youtube Channel.
Related Posts: